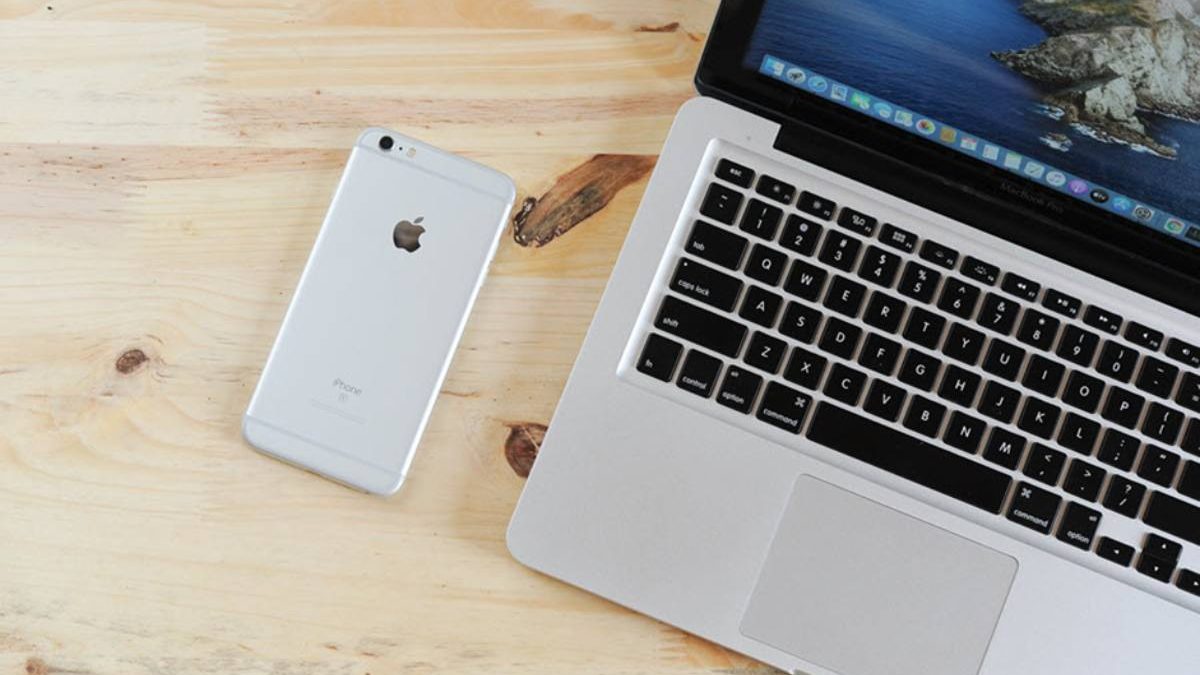 Being a smart iPhone user, you must want to learn about different ways to connect your phone to the MacBook. For novice users, it is important to understand various methods that can help connect an iPhone to a MacBook without a USB. This article is your guide to avoiding the traditional idea of connecting the iPhone to the MacBook through USB, so read it carefully.
 Without the use of USB and any third-party app, we help you here to understand how a smooth connection from iPhone to MacBook can be established. Simplified and smoothest ways are mentioned here to provide you with an answer on how to connect iPhone to MacBook without USB.
Connect Using WiFi
The WiFi connection method is the simplest way we use for data transfer. It helps you keep the iPhone data backup into your Mac Machine too. You first need to make wireless syncing. After that, the process can be executed. If you find unwanted disconnection errors, you need to check the causes behind them. 
 The Apple devices must run on the same WiFi connection. Automatic sync should be enabled for proper and flawless data sync from iPhone to MacBook. You can check the status of the WiFi connection on your lock screen. In case the image on the screen is hiding any icons, visit the guide to learn tips on how to change lock screen picture and replace it with one that is more transparent. 
Connect Via Bluetooth
If it is all about making the iPhone a personal hotspot or syncing iTunes within both devices, then instead of WiFi, you can use a Bluetooth connection. Due to the slow speed of Bluetooth and stable connection, this option is not prioritized by many. Minimal data transfer can be done with the method using a stable connection. 
 For a new connection, you will see a list of devices with Bluetooth on. You need to select yours to make the proper pairing. If the pairing is not done previously, then you will have to approve the connection request with some confirmation code. Once you enter the code, the connection will be made properly.
Login to iCloud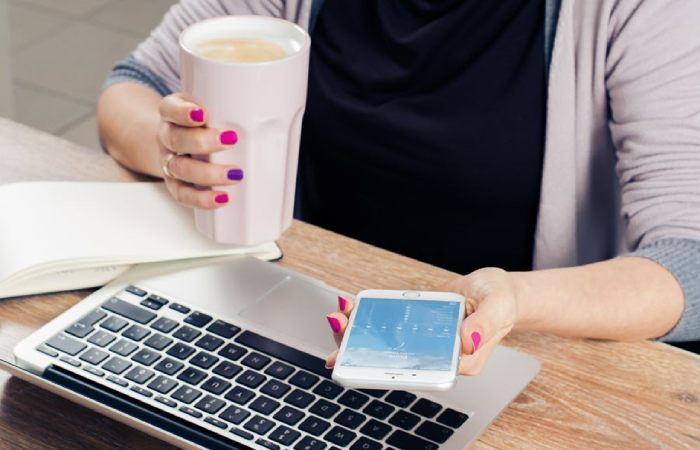 The Cloud storage of Apple is named iCloud, and the Cloud computing software is available for all devices of Apple. With the same account and sign-in over both the devices, the connection can be easily made. Make sure your iPhone runs on iOS 5 (or later), and your MacBook should have macOS 10.7.5 (or later). 
 For automatic syncing and upgrading over iCloud, you need to set up an iCloud account for both devices. You can do it with the help of Apple ID. When you first sign in to the Apple device with Apple ID, iCloud automatic setup gets established. You may register to an iCloud account manually to access the latest features.
Enable AirDrop Function
It's a peer-to-peer WiFi transfer technique that helps you to shift data within Apple devices. For using AirDrop, your iPhone should have iOS 7 (or later), and the MacBook must have macOS 10.0 (or later). Before starting the process of iPhone and MacBook connection, you need to be sure that the iPhone settings are enabled. If it is not, you have to do it first.
 Regardless of the Apple laptop model you are using, you can enable AirDrop to share data efficiently. Open the file to be shared with a Mac device; with the share button, you can proceed with data transfer. Once the device is selected where data has to be transferred, you are just a step away from approving the request for device access.
Connect via Continuity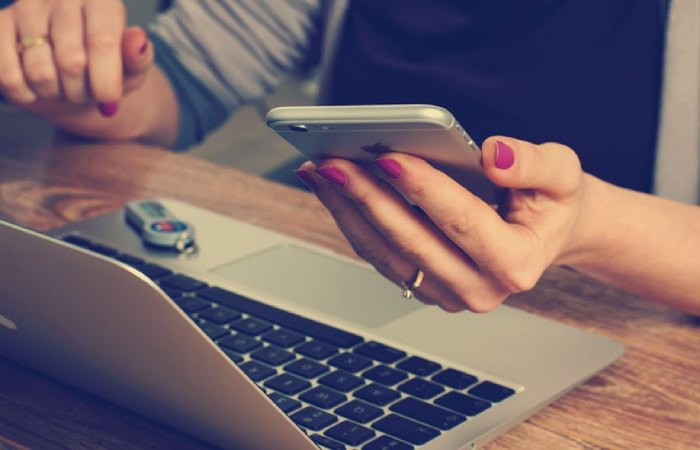 With Continuity, you can move between Apple devices quite seamlessly. To use the feature, you need to ensure that all your Apple devices are running on the same Apple ID. It includes a set of features that allows you to move from one device to another. Some of these features include AirDrop, Apple Pay, Handoff, Universal Control, Sidecar, and more.
 The Continuity feature can be a potential way if you are still wondering how to connect iPhone to MacBook without a USB. Make sure to sign in to your iCloud account to use this feature. Also, ensure to turn on the WiFi and BlueTooth on both devices. Plus, both the devices must run over the same WiFi network. Once you fulfill all the requisites, you can easily transfer the data from iPhone to MacBook.
The Conclusion
 If you have read this article properly, surely you have got ideas on how to connect an iPhone to a MacBook without a USB. Now, you can connect your iPhone anytime to your Mac to transfer data on the go, even if you do not have a USB handy.  
However, make sure to carry a USB while traveling so that you can use it to transfer data in case you don't have WiFi available.
Related posts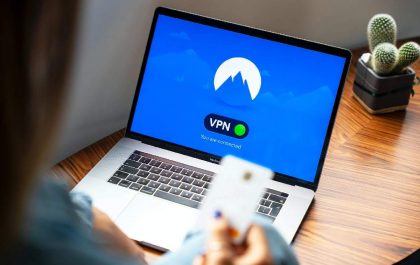 Main Reasons to Use a VPN – 20
Main Reasons to Use a VPN What is a VPN? A VPN is an app that gives you privacy, keeps…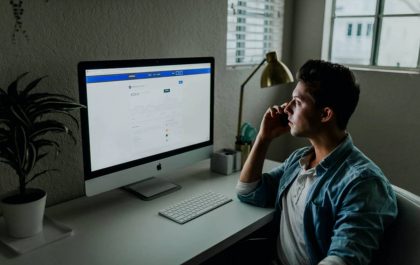 How To Sell Your Product And Advertising
How To Sell Your Product And Advertising Introduction The world of e-commerce holds great ability for small businesses. In the…